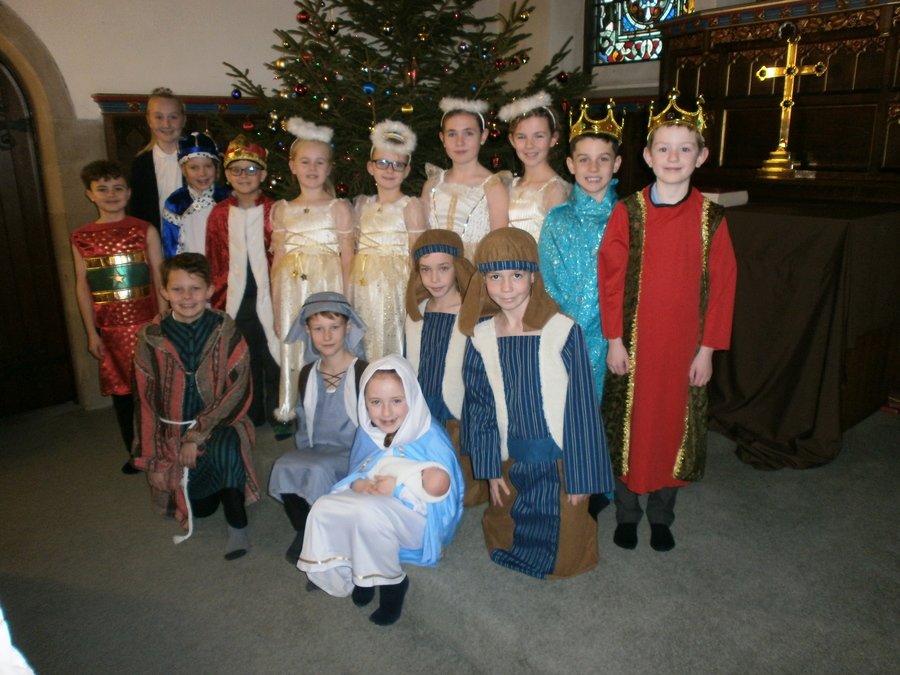 Nativity Service
Tuesday 19th December 2017 saw our Nativity service at Holy Trinity Church, South Crosland. The service retold the story of the Nativity through speech, poetry and singing. A big thank you to the children who performed brilliantly on the day.
Christmas lunch
Christmas lunch was served to the children and members of our wider school community on Thursday 14th December. The children were invited to attend the lunch wearing a Christmas themed hat.
Christmas Shoebox Collection
A fantastic 71 shoeboxes were collected from school, a grateful thanks to you all.
Christingle
This year's Christingle Service was held on Sunday 3rd December at Holy Trinity Church, South Crosland. The Christingles were made in school by the children and Mrs Dorrington ready for distribution at the service.