During June, as part of this terms Art topic, pupils from Year 5 and Year 6 visited the Yorkshire Sculpture Park at West Bretton. They were able to experience, explore and sketch the work of Barbara Hepworth, Henry Moore and Antony Gormley.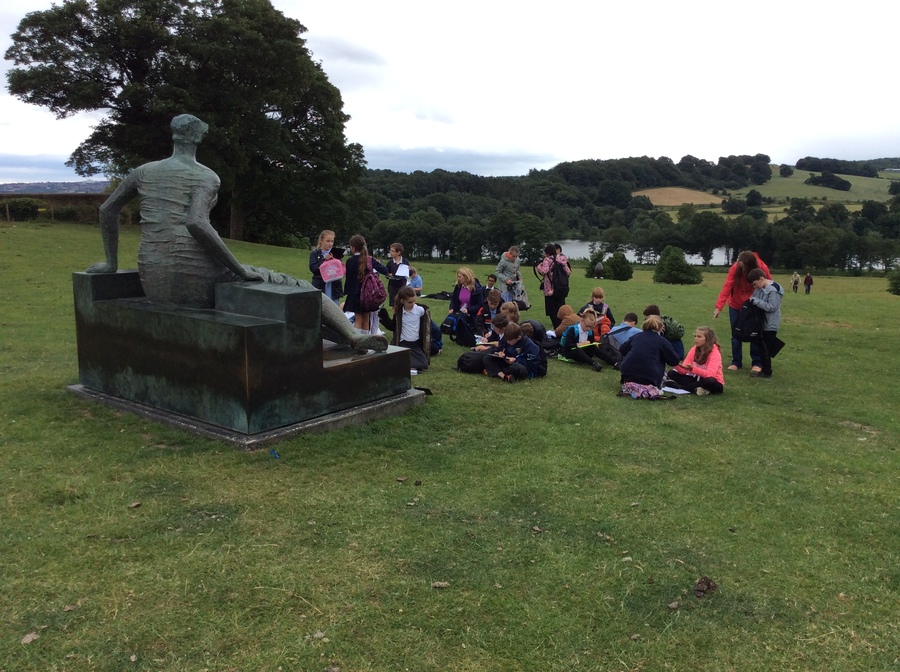 Author visits Year 3
Year 3 had a very exciting morning on Monday 10th July 2017 when children's author, Stephen Pass visited school to share his book 'Madge the Mermaid'. The children enjoyed reading some of the story and looking at the process of publishing a book from the initial plan through to choosing the illustrations. They did some singing and writing in shorthand too.